Workshop Title:
Determinants of Audit Quality in a Patriarchal Setting
Date:
February 21st, 2024 (GMT)
Organizer:
University of Aberdeen Business School
Keywords:
Financial reporting quality
Audit quality
Female auditors
Tehran Stock Exchange
Iran
Workshop Chair:
Personal Bio:
Dr Naser Makarem is an assistant professor in accounting at the University of Aberdeen, UK. He is the leader of MSc Accounting and Finance programme and Partnerships Programmes Director at Aberdeen Business School. Dr Makarem teaches several courses in the area of financial accounting both in the UK and at overseas partners in China and Qatar. He supervises PhD students and has research interests in the broad area of financial reporting and particularly earnings management.
Dr Makarem's research mainly focuses on factors influencing corporate financial reporting. In particular, he studies how social, economic and political factors affect earnings management. He is also interested in changes in earnings management behaviour over time as well as the impact of regulatory environment and political and economic factors on such changes. He also studies how earnings manipulation is restricted by factors such as external audit and corporate governance.
Workshop Description:
Background:
Audit quality, which refers to the degree of assurance provided by auditors, plays a critical role in upholding the quality and integrity of financial reporting. The quality of audits directly influences the credibility and trustworthiness of the financial information shared with stakeholders. This, in turn, empowers investors to make well-informed decisions and reduces information asymmetry between management and shareholders.
In recent years, there has been growing interest in understanding the role of gender in audit quality, and research in this area continues to evolve. There is evidence that female auditors tend to identify a greater number of potential misstatements compared to their male counterparts. While further research is necessary to gain a comprehensive understanding of the underlying mechanisms, the existing evidence suggests that having gender diversity and female representation can positively contribute to audit quality.
Goal / Rationale:
It is essential to recognize that the impact of gender on audit quality is a multifaceted issue. Audit quality is influenced by many factors such as gender, individual characteristics, the work environment, and cultural factors. The main focus of this study is to explore the relationship between female audit partners and audit quality in a patriarchal setting characterized by substantial gender disparities and the cultural and social hurdles faced by women. Considering the unique cultural and social challenges encountered by Iranian women, it is expected that these obstacles hinder their performance, potentially nullifying any potential positive impact on audit quality. By investigating the Iranian context, characterized by a patriarchal society and cultural and social challenges faced by women, the study expands our understanding of the role and impact of female auditors in such settings.
Scope and Information for Participants:
Gender studies is an interdisciplinary field that attracts interest from various disciplines so there would be an interest from a wide range of disciplines. This study examines the impact of gender on audit quality in a unique cultural setting. Audit quality has been a hot topic in the accounting academia in the past few decades. While naturally researchers who are interested in auditing and factors that influence auditing procedures and quality of audits would be the most relevant group of the audience, considering the nature of the topic, researchers and students in a wide range of business disciplines including accounting, management and finance would benefit from the workshop.
Venue:
University of Aberdeen, King's College, Aberdeen AB24 3FX, UK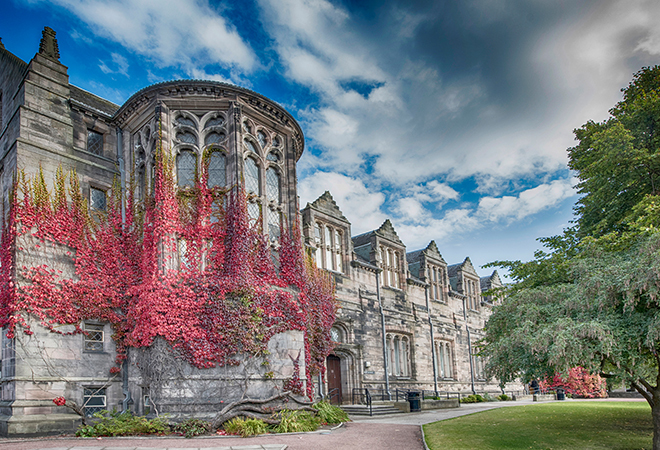 VISA:
Welcome to GOV.UK (www.gov.uk)
In order to ensure the information is correct and up to date, there may be changes which we are not aware of. And different countries have different rules for the visa application. It is always a good idea to check the latest regulations in your country. This page just gave some general information of the visa application.
UK Visa Information
What you need to do
Check if what you plan to do in the UK is allowed as a Standard Visitor.
Check you meet the eligibility requirements.
Check if you need to apply for a visa to visit the UK.
Apply for a Standard Visitor visa online - if you need one.
Check you meet the eligibility requirements
You must have a passport or travel document to enter the UK. It should be valid for the whole of your stay.
You must be able to show that:
you'll leave the UK at the end of your visit
you're able to support yourself and your dependants during your trip (or have funding from someone else to support you)
you're able to pay for your return or onward journey (or have funding from someone else to pay for the journey)
you'll not live in the UK for extended periods through frequent or successive visits, or make the UK your main home
Check if you need a visa to visit the UK
Depending on your nationality, you'll either:
have to apply for a Standard Visitor visa before you travel to the UK
be able to visit the UK for up to 6 months without needing a visa
You can check if you need a visa before you apply.
If you do not need a visa, you must still meet the Standard Visitor eligibility requirements to visit the UK. You may be asked questions at the UK border about your eligibility and the activities you plan to do.