Workshop Title:
Emerging Financial Crisis and Corporate Exposure
Date:
February 27th, 2024 (GMT)
Organizer:
Cardiff University, UK
Keywords:
Financial crisis
Default
Bankruptcy
Corporate Learning
Workshop Chair:
Personal Bio:
Arman Eshraghi is a Professor of Finance and Chair of Finance and Investment at Cardiff Business School, UK. His academic research spans finance, accounting and psychology with interests including behavioural finance, financial technology and corporate governance. His work is published in some of the leading journals of the field, cited in the media including the Financial Times, Washington Post, Harvard Business Review, Forbes and Bloomberg, and contributed to handbooks published by Cambridge University, Wiley, Springer and Routledge. Professor Eshraghi is an Editor of International Review of Economics and Finance, Senior Editor of Finance Research Letters, Shimomura Fellow of the Development Bank of Japan, Fellow of the Centre for the Study of Decision-Making Uncertainty at UCL, Fellow of the Higher Education Academy, Director of the Cardiff Fintech Research Group, and an Advisory Board Member of Fintech Wales. He has advised several UK financial services firms in recent years.
Workshop Description:
Background:
Financial markets are becoming increasingly volatile. How do companies learn (or should learn) from their exposure to prior financial crises? The Workshop will consider this question by examining the financial impact of recent bank collapses in the US and elsewhere. As a case in point, in early March this year, a little-known California bank has become the biggest story in markets. The Federal Deposit Insurance Corporation (FDIC) took control of SVB Financial after its stock-price crash dragged on the biggest names in US banking, including JPMorgan and Bank of America. SVB was a Santa Clara-based bank that lends money to and takes deposits from Silicon Valley tech startups. It provided funding to 44% of all venture capital-backed tech and healthcare companies that publicly listed on a stock exchange last year, according to its website. SVB's shares fell 86% between Thursday's opening bell and Friday before the company announced it would halt trading. This is just one of several recent examples of banking failure in recent months.
Goal / Rationale:
The goal of the session is to provide an overview of the literature on financial distress and bankruptcy in the corporate sector, as well as the studies on corporate exposure to financial turmoil. We will examine the fundamental and behavioral drivers of bank runs and explain how recent bank runs have taken place. We will discuss how capital adequacy regulations post-2008 have made the banking sector more resilient, and why sectoral bank failures are a healthy attribute of the banking sector unless they signal systematic issues across the economy. We will conclude by examining the recent SVB collapse and its impact on the tech sector and the start-up economy.
Scope and Information for Participants:
The participants will understand the concepts of financial distress, financial restructuring, liquidation, capital flight and bankruptcy. We will examine some distress models such as the Altman Z Score. Then, participants will learn about the attributes and mechanics of bank runs following examples from the 2008 financial crisis, the Eurozone crisis, and recent examples from the US. A bank run occurs when many clients withdraw their money from a bank, because they believe the bank may fail in the near future. The workshop will be of interest to practitioners in finance, economics, accounting and related business subjects. The session will be interactive in nature and allow space for conversations and new research questions to develop.
Venue:
Cardiff Business School, Aberconway Building, Colum Drive, Cardiff CF10 3EU, UK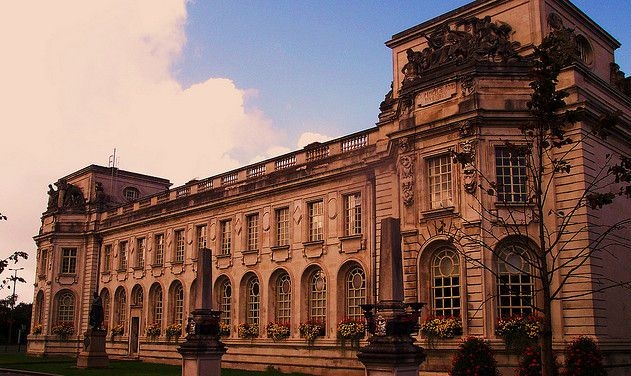 VISA:
Welcome to GOV.UK (www.gov.uk)
In order to ensure the information is correct and up to date, there may be changes which we are not aware of. And different countries have different rules for the visa application. It is always a good idea to check the latest regulations in your country. This page just gives some general information of the visa application.
UK Visa Information
What you need to do
Check if what you plan to do in the UK is allowed as a Standard Visitor.
Check you meet the eligibility requirements.
Check if you need to apply for a visa to visit the UK.
Apply for a Standard Visitor visa online - if you need one.
Check you meet the eligibility requirements
You must have a passport or travel document to enter the UK. It should be valid for the whole of your stay.
You must be able to show that:
you'll leave the UK at the end of your visit
you're able to support yourself and your dependants during your trip (or have funding from someone else to support you)
you're able to pay for your return or onward journey (or have funding from someone else to pay for the journey)
you'll not live in the UK for extended periods through frequent or successive visits, or make the UK your main home
Check if you need a visa to visit the UK
Depending on your nationality, you'll either:
have to apply for a Standard Visitor visa before you travel to the UK
be able to visit the UK for up to 6 months without needing a visa
You can check if you need a visa before you apply.
If you do not need a visa, you must still meet the Standard Visitor eligibility requirements to visit the UK. You may be asked questions at the UK border about your eligibility and the activities you plan to do.